Product Listing
King Valve Company, LLC

Manufacturing emergency shut-off safety valves. The King Valve can fulfill both your routine and emergency shut-off needs in both in-line and in-tank applications.

At King Valve Company, LLC, we'll design an emergency shut-off system for any requirement.
Emergency Shut-Off Safety Valves

Industries Applications
Storage Tank Facilities
Offshore Drilling and Production Platforms
Oil/Petrochemical Refineries
Chemical Processing Plants
Pulp and Paper Plants
Pharmaceutical Manufacturing Facilities
Natural Gas Supply Lines
Sewage Treatment
Marine Loading Systems
Rail Loading Terminals
Truck Loading Terminals
Barge Loading Terminals
Barge Transportation

Feature and Performance Advantage

Positive shut-off - fail safe closure prevents the flammable product from feeding the fire.
High capacity - 100% flow throught the valve, excellent pressure drop to flow.
No hydraulic shock - controls speed of closing. Does not slam.
Tamper proof - installed inside the tank or pipeline preventing unauthorized tampering with valve actuators.
Always ready to perform - unaffected by power failure, easily installed in remote locations.
Standards and Acceptance
Underwriter Laboratories.
United States Coast Guard.
National Fire Protection. Section 2343, pamphlet 58.






The SchuF Group designs and manufactures industrial valves that control, isolate, divert, or sample gases, liquids, slurries or powders. Our range of industrial valves are ideal for difficult or severe service conditions found in the chemical, petrochemical, polymer, oil, gas, refining and offshore industries.

Pathway Control Valves

Click Image for PDF




Low pressure valve for diverting, blending and metering
Working Pressure – 600 psig in 2", 300 psig in 3" and 4"

Ductile iron body; variety of trim and internal materials
Soft trim for bubble tight shut-off
Readily fitted for Electric/Hydraulic actuator
Ideal for metering skids, test manifolds and other diverting operations


Maintains upstream pressure within a preset range
Working Pressure – 100 to 350 psig in 2"; 90 to 300 psig in 3"; 50 to 200 psig in 4"
Self contained back pressure operation or use Pathway R2800 pressure pilot
Ductile iron body; variety of trim and internal materials
Soft trim for bubble tight shut-off
Excellent for separator back pressure relief or a custody transfer dump valve




On-off or modulating control on low pressure applications
Working Pressure – 600 psig in 1", 2" and 3"; 300 psig in 4"
Ductile iron body; variety of trim and internal materials
Excellent low pressure dump valve for oil & gas separators, heaters/treaters or other liquid accumulators


On-off or Throttling Control on high pressure applications
Working Pressure – 6000 psig in 1"; 3000 psig in 2"
Cast steel body; variety of snap acting and throttling trim sets and internal materials
Excellent high pressure 'dump valve' for oil & gas separators, gas scrubbers and other liquid accumulators




Economical snap acting no freeze valves
Working Pressure – 2160 psig
1" MNPT Inlet & 3/4" FNPT Outlet
Steel or 316 Stainless steel body, 440C Stainless steel standard trim
Excellent for oil & gas separators, gas scrubbers and other liquid accumulators


Used for bubble tight shut-off on high differential pressures
Working Pressure – 1500 psig in 1" and 2"
Cast steel or 2" Stainless steel body; variety of trim and internal materials
Excellent for shutting in oil & gas wells; replaces double ported valves




High pressure valve for diverting, blending and metering
Working Pressure – 6000 psig in 1"; 3000 psig in 2"
Cast steel or 2" Stainless steel body; variety of trim and internal materials
Excellent for well test manifolds, metering skids and other diverting operations


On-off or throttling controls in high pressure applications
Working Pressure – 4000 psig in 1" FNPT inlet & outlet; 4000 psig in 2" MNPT vessel &1" FNPT outlet; 1500 psig 1" MNPT inlet & 1" FNPT outlet
Steel or Stainless steel body; variety of trim and internal materials
Used for oil & gas separators, gas scrubbers and other liquid accumulators


8950 Series: Back Pressure or Pressure Reducing, Overbalanced Valves




8150 Series: Back Pressure or Pressure Reducing, High Pressure Valves




Maintains a constant pressure upstream or downstream
Working Pressure – 1500 psig in 1" and 2"
Cast steel or 2" Stainless steel body; variety of trim and internal materials
Excellent to maintain pressure on separators & other vessels and for pressure reducing on gas lift operations and protecting downstream equipment


Maintains a constant pressure upstream or downstream
Working Pressure – 6000 psig in 1"; 3000 psig in 2"
Cast steel body; variety of trim and internal materials
Excellent to maintain pressure on separators & other vessels and for pressure reducing to protect downstream equipment


410 Series: Three Way, Two Position, High Pressure, Balanced Valves

High pressure valve for diverting, blending and metering
Working Pressure – 1500 psig to 3000 psig in 2"
Cast steel or stainless steel body; variety of trim and internal materials
Excellent where large differential pressures are involved




Non-bleed reverse acting pilots
Signal pressure – 25 psig to 350 psig
Supply pressure – 5 psig to 50 psig, air or gas
Cast iron and aluminum materials; some components available in stainless steel
Used to throttle control valves for constant field adjustable pressure setting


Use to actuate a switch when a valve opens or closes
885 uses two SPDT micro switches; cast iron body
992 uses two SPST reed switches; stainless steel body

Pathway Liquid Level Controls




Click Image for PDF







Float-actuated switches for high/low level control and interface control
Working Pressure – 1500 psig to 5000 psig max
Low specific gravity .4 and above
316 SS wetted components
Hermetically sealed switch cartridge
Single seal application approved
1 1/2" NPT, 2" NPT or flanged connection
Certification – CSA: Class 1, Div. 1, Groups A,B,C,D; Class II, Div 1, Groups E,F,G; Class III, Div. 1 to USA & Canada standards


Float-actuated pneumatic switch for high/low level control or to operate control valves
Working Pressure – 1500 psig to 5000 psig max
Snap acting non-bleed from 0 to full supply
Low specific gravity .5 and above
316 SS wetted components
No internal seal used thus eliminating the possibility of process fluid leakage
2" NPT standard, available 1 1/2" NPT or flanged connection




E200 Series – Manual Override Electric Level Control Switches




P120 Series – Manual Override Snap Acting Non-Bleed Pneumatic Level Controls




E200 control with manual override for ease of field testing
Working Pressure – 1500 psig max
Low specific gravity .4 and above
316 SS wetted components
Hermetically sealed switch cartridge
Single seal application approved
1 1/2" NPT, 2" NPT or flanged connection
Certification – CSA: Class 1, Div. 1, Groups A,B,C,D; Class II, Div 1, Groups E,F,G; Class III, Div. 1 to USA & Canada standards


P120 control with manual override for ease of field testing
Working Pressure – 1500 psig max
Snap acting non-bleed from 0 to full supply
Low specific gravity .5 and above
316 SS wetted components
2" NPT or flanged connection



P120 Series – Extended Body Snap Acting Non-Bleed Pneumatic Level Controls




E200 control with extended body for increased reach inside vessel
Working Pressure – 5000 psig max; 1500 psig with manual override
Low specific gravity of .5 and above
316 SS wetted components
Hermetically sealed switch cartridge
Single seal application approved
2" NPT or flanged connection
Certification – CSA: Class 1, Div. 1, Groups A,B,C,D; Class II, Div 1, Groups E,F,G; Class III, Div. 1 to USA & Canada standards


P120 control with extended body for increased reach inside vessel
Working Pressure –5000 psig max; 1500 psig with manual override
Snap acting non-bleed from 0 to full supply
Low specific gravity .5 and above
316 SS wetted components
No internal seal used thus eliminating the possibility of process fluid leakage
2" NPT or flanged connection




Paddle operated electric indicator of liquid or gas flow
Working Pressure – 5000 psig max
Variety of paddle lengths
316 SS wetted components
Hermetically sealed switch cartridge
Single seal application approved
1 1/2" NPT, 2" NPT or flanged connection
Certification – CSA: Class 1, Div. 1, Groups A,B,C,D; Class II, Div 1, Groups E,F,G; Class III, Div. 1 to USA & Canada standards


Pneumatic paddle operated indicator of liquid or gas flow or no flow
Working Pressure – 5000 psig max
Variety of paddle lengths
316 SS wetted components
No internal seal used thus eliminating the possibility of process fluid leakage
2" NPT standard, available 1 1/2" NPT or flanged connection




Float-actuated vertical switch for high/low level controls
Working Pressure – 250 psig max
Low specific gravity .7 and above
316 SS wetted components
Hermetically sealed switch cartridge
Single seal application approved
1 1/2" NPT, 2" NPT or flanged connection
Certification – CSA: Class 1, Div. 1, Groups A,B,C,D; Class II, Div 1, Groups E,F,G; Class III, Div. 1 to USA & Canada standards


Float actuated throttling pneumatic level device for high/low level control or to operate control valves

Working Pressure – 1500 psig to 5000 psig max

Throttling output 3 – 15 psig with 20 psig supply
Low specific gravity of .4 and above
316 SS wetted components
No internal seal used thus eliminating the possibility of process fluid leakage
2" NPT or flanged connection




Use in applications where level controls are contained outside the vessel
Working Pressure 5000 psig max (3000 psig on ring bolted)
Choice of materials for use with most liquids or liquid interfaces
Ductile iron – C300
Carbon steel – C300CS
Stainless steel – C300SS
Control connections 1 1/2" NPT, 2" NPT or ring bolt flange
Process connections 1" NPT, 1 1/2" NPT, 2" NPT; socket weld connections of 1", 1 1/2" and 2" on the C300CS and C300SS
S100 sight glass available for visual inspection


Use in applications where level controls are contained outside the vessel
Working Pressure 2500 psig max
Choice of materials for use with most liquids or liquid interfaces
Carbon steel – C303CS
Stainless steel – C303SS
Control connections 1 1/2" NPT, 2" NPT or ring bolt flange
Process connections 1" NPT, 1 1/2" NPT, 2" NPT; socket weld connections 1", 1 1/2", 2"
S100 sight glass available for visual inspection

Provides visual indication on level controls or safety systems
Use with Pathway C300 and C303 Series external cages




Float-actuated pneumatic switch for high/low level control or to operate control valves
Working Pressure – 1500 psig to 5000 psig max
Snap acting from 0 to full supply
Low specific gravity .4 and above
316 SS wetted components
No internal seal used thus eliminating the possibility of process fluid leakage
2" NPT or flanged connection



PT101 Series – Extended Body Throttling Pneumatic Level Controls

PT100 control with extended body for increased reach inside vessel
Working Pressure – 1500 psig to 2500 psig max
Throttling output 3 – 15 psig with 20 psig supply
Low specific gravity of .4 and above
316 SS wetted components
No internal seal used thus eliminating the possibility of process fluid leakage
2" NPT or flanged connection




P110 control with extended body for increased reach inside vessel
Working Pressure – 1500 psig to 2500 psig max
Snap acting from 0 to full supply
Low specific gravity .4 and above
316 SS wetted components
No internal seal used thus eliminating the possibility of process fluid leakage
2" NPT or flanged connection



6100 Series: Static Head Pressure Switches & Vapor Pressure Switches


22262 Cuttler Road • New Caney, TX 77357
Phone (281) 354-3699 • Fax: (281) 354-4475





Use on atmospheric pressure vessels
Adjustable pressure and level ranges
Electric pressure actuated switch for controlling vapor pressure or liquid level controls

ChemValve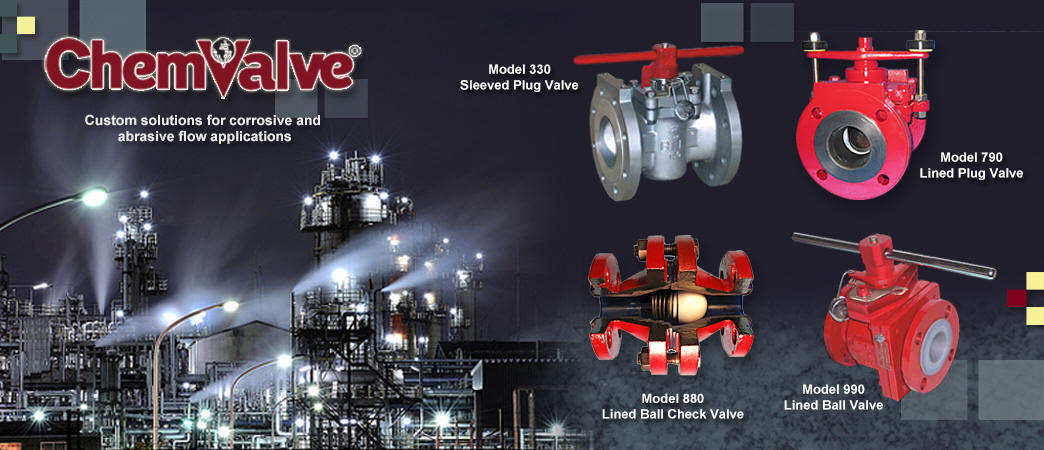 Model 330 Sleeved Plug Valve
Model 790 Lined Plug Valve
Model 880 Lined Plug Valve
Model 990 Lined Ball Valve

Butterfly Valves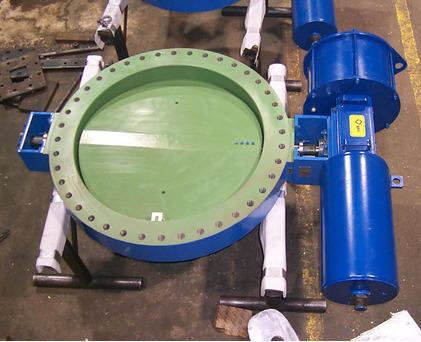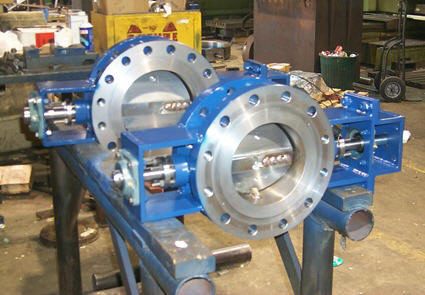 Check & Gate Valves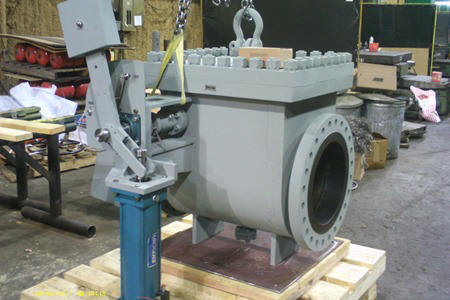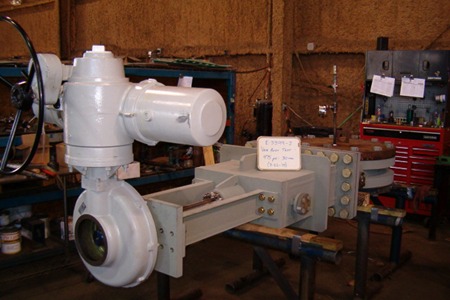 Side Entry Mixers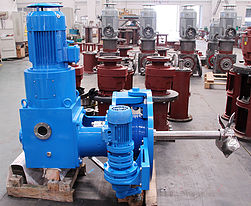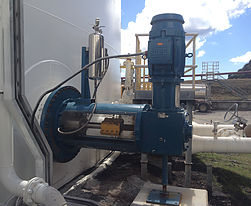 Top Entry Mixers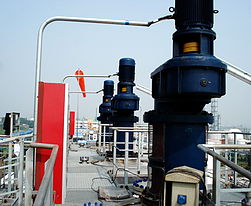 Specialty Applications - Bottom Entry, Rake Mixers, Etc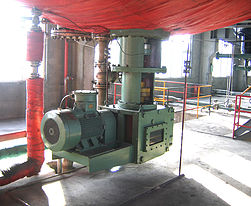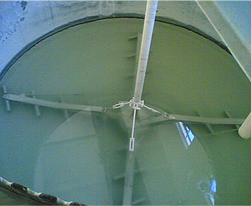 Static Mixers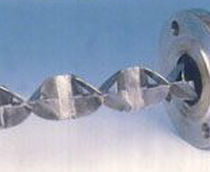 Portable Mixers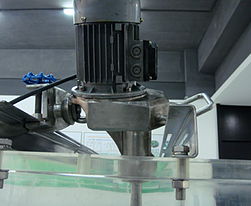 Magnetic Drive Mixers and MTC Series